UFWC Official Masot
Hughie the dinosaur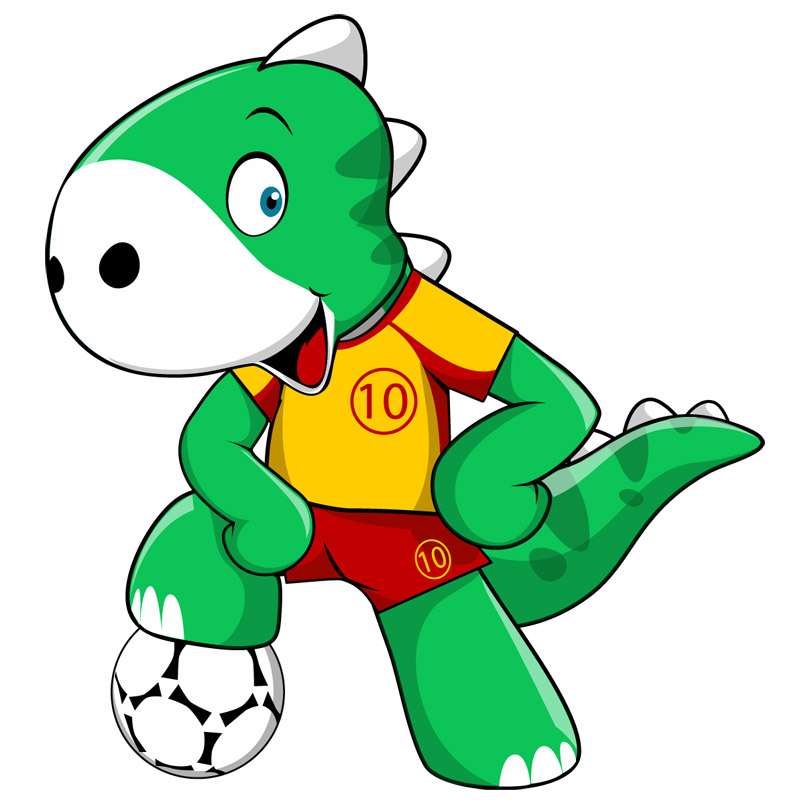 The Unofficial Football World Championships has an official mascot – a little green dinosaur called Hughie.
Unlike some other football tournament mascots, Hughie doesn't have a cringeworthy backstory. He is just a dinosaur with a football. We like him for that, and we hope you like him too.
Why a dinosaur? Because the UFWC pre-dates any other football tournament, and so do dinosaurs. Why Hughie? Because it sounds a bit like the 'U' in UFWC, and that's the name readers of this website chose for him. Nothing more complicated than that.
Hughie exists happily in the virtual world of the UFWC website, but might at some point appear in real life if we can find a) a sponsor to pay for a costume, and b) someone willing to get inside the costume.
Look out for Hughie appearing on this website and across our social media.