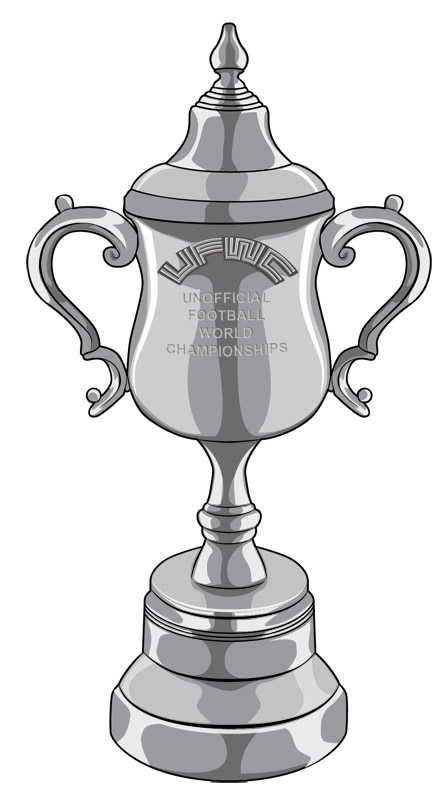 Every international football competition needs a trophy, and the Unofficial Football World Championships is no different.
The CW Alcock Cup is named after the man who instigated international football (and therefore inadvertently founded the UFWC). Charles William Alcock was a footballer and referee, and secretary of the English Football Association. In 1872, he arranged to send an England team to Scotland to play the first ever international match. As an England footballer he missed out on playing in the match through injury, although he did turn up to act as umpire. He later played and scored in another UFWC match against Scotland in March 1875.
Like the UFWC itself, the CW Alcock Cup is virtual, existing happily within the confines of the world wide web. We'd be delighted to introduce a real version of the trophy, along with championship medals that could be presented to winning teams. Would your company be interested in sponsoring the UFWC trophy? If so, please get in touch.