PaddyPower
Rated #1 for Existing Customer Bonuses.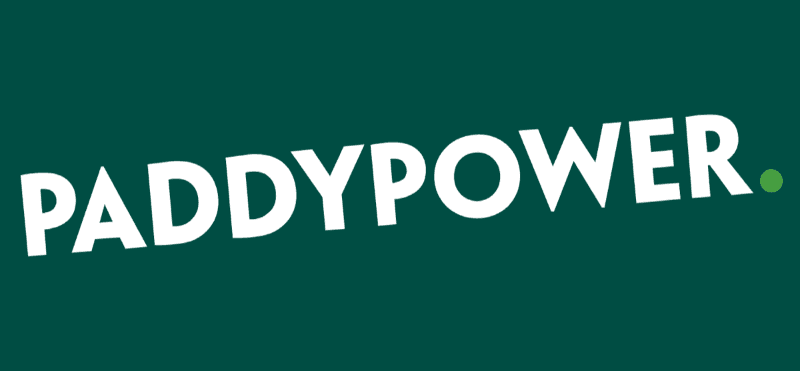 With more than 2 Million users, Paddy Power have become one of the World's most Popular Bookmakers and for good reason, they have a fantastic rewards club and support existing customers, just as much as new customers. If you love specials and promo's, then Paddy Power is the Bookie for you. A great selection of dazzling Daily Deals!
Paddy Power Bookmaker Review
Paddy Power is one of the most renowned names in the world of online and high street gambling. They've been a big player since the early 2000s. They started off in Dublin in 1988, launched the Paddy Power Casino in 2004, and won Casino Operator of The Year in 2015.
You might recognize them from their outrageous(and often hilarious) advertising campaigns, but their main source of popularity comes from their solid prices, great promotions, and fantastic enhanced odds on offer.
Reviewers Verdict
Paddy Power is easily one of the most iconic betting groups in the UK and Ireland. The amount of sports they cover is exhaustive, but sadly, they don't cover too many territories. They have great Power Odds and Money Back Bets, and you can't really go wrong with Paddy when choosing them as your bookie. The odds are competitive, and there's always new and exciting sportsbook promotions on offer.
Age/Trust
Can you trust Paddy Power? They were started in Dublin, Ireland by bookmakers Stewart Kenny, David Power, and John Corcoran.
They've gained millions of fans since their debut, and are even featured on the London Stock Exchange. They have about 195 stores as of 2005 in the UK and Ireland.
So they're well-known and fairly established. But how well regulated are they? Are they up to standard? They have a licence from the UK Gambling Commission for customers within the UK. The Alderney Gambling Control Commission oversees their practices. They're known as the kings of the Money Back special. They've even been awarded a Gamcare Certification for successfully implementing a Player Protection Code of Practice. Additionally, they link themselves to a well-known gambling therapy website to educate and help those with addiction problems.
About / Intro
Paddy Power is one of Ireland's most iconic bookmakers. The company goes by the name Paddy Power Betfair, and they have several dedicated platforms for esports, bingo, and poker betting. They cover the UK's leading fantasy sports provider, Draft. They've recently forayed into the US market through their acquisitions of fantasy sports operators such as FanDuel.
Licensing and Safety
Paddy Power merged with Betfair in 2016, then FanDuel in 2018. This means they fall under the Flutter Entertainment umbrella, which means they're one of the safest groups for customers to engage with because of their strict regulations.
They also have licences in Malta, Greece.
Sign Up Procedure
Signing up with Paddy Power is a quick and easy process. All you need to get started is a valid email address and ID proof.
You enter their website and enter your email and password. Your password needs to be between 8-20 characters long. You'll need to enter the obligatory security question, select your country, and the currency you want to use.
Then you'll be taken to a page where you need to enter other personal details. Such as your first and last name, followed by your date of birth, mobile number, and address.
Finally, you have to choose your deposit limit. This ranges from £5 to £10,00.
Then you must choose a frequency limit. This ranges from no limit, a daily limit, a weekly limit, or a monthly limit.
Deposit Options
Customers have loads of deposit options. They can choose between bank transfers, credit cards, debit cards, online payment merchants, e-cards, and e-wallets. Some of the wallets supported are PayPal, Maestro, Neteller, Skrill, and Paysafecard.
The minimum deposit is £5 and there really isn't a maximum limit.
Your online deposits happen immediately, but bank transfers might take 3-5 business days to actually reflect in your account. Please note that some electronic options such as Neteller and Skrill can take up to 4 hours or more for their transfer because of regulations.
Withdrawal Speed / Options
Withdrawals at Paddy Power are blazing fast. They support most forms of online payments, including credit cards, debit cards, Skrill, PayPal, Neteller, and Maestro.
How long does your withdrawal take? Most take a few hours at most. Bank transfers can take up to 3-5 business days as is their standard operating procedure. There are zero processing fees.
New Customer Bonus
So how does Paddy treat its newest customers?
Customers from the UK and Ireland in particular are eligible for Paddy Power's £20 cash back if their first best loses.
How does this offer work?
Well, let's say you bet a minimum of £10 on a sportsbook market.
If you happen to lose, Paddy will refund your bet. It's a simple and straightforward offer.
You also win a £5 free bet builder that you can use in any game of your liking.
This is a nice little deal for new customers. It's not as good as what some of Paddy's rivals offer, but it's not a bad deal by itself. Some of its rivals offer up to £50 in bet credits, but at the end of the day, they might have trouble matching Paddy's name and reputation.
How fast does your new customer bonus come in? The payout happens fast, within an hour of your placing the bet. There are no other special requirements attached. If you win, you will be credited real cash.
You also have free bets. These are valid only on bets that have odds of 1.20 or higher. For this, you'll need to make an initial cash deposit before you can use the system. Then you are free to use this option within 30 days of opening your account.
In 2019, they also introduced a £20 risk-free bet+£5 free bets as part of their new customer welcome bonus. This offer is available to first time Paddy Power customers and is limited to certain regions only.
Existing Customer Bonus
How well does Paddy's take care of its existing customers?
The Paddy Reward's Club is your answer. This club has plenty of offers on hand, such as free bets and spins on the slots. This occurs only for a certain amount of bets at certain cash points. You can win more than just money, however. You can win gifts and trips to special locations. In Paddy Power's own words, "Loyalty's dead. Live for rewards." Cute, but they succeed in putting their money where their mouth is.
Depending on how much you stake, you can win free bets each week. Not many bookies do this, so this was a pleasant surprise.
Quality of Odds
Paddy Power has an incredible variety of different streams to its name. It's very well known for its excellent odds for horse racing in particular. You receive a best price guaranteed offer attached to the bets you make. These options are marked with a special "GP" symbol that assures you the options are best price deals.
Then there's special emphasis placed on Cricket and football, giving out better than average odds for these sports. Combine these deals with the multiple money back guarantee offers they have and you begin to see why customers love Paddy. Of special note is the excellent in-play feature that helps you make informed decisions before you place your bet.
Bet In-play Options
Paddy Power offers a fantastic in-play feature. It's not just good, it's recently been overhauled so that it's one of the best in the UK and Ireland betting scene. You find this in the home page, and it has a drop down menu dedicated to it. You can access any sports and event you want with this option. You'll be presented a status icon that you can click on to get a comprehensive breakdown on the match you're currently witnessing, along with live scores of the proceedings.
Cash Out Feature
What sort of cash out features does Paddy have?
On the deposit page, you can find several options to choose from. The payment options are diverse, and give you clear and detailed information to help you along with your choice. It lists the currency that you're using at the moment, as well as the minimum deposit amount that's necessary. However, you might not find a maximum amount listed, so you'll need to read the terms and conditions when necessary.
Let's look at the different payment options in more detail.
Debit Cards
Almost every standard debit card is allowed. You can deposit an amount anywhere from £5 and £20,000. You won't be asked further information, and the deposit is instant. However, releasing the funds is another matter entirely. You might be asked for more information for that, such as your photo identification and bank card. To avoid complications and problems, make sure to use the same card to both deposit and withdraw your money.
Electronic Wallets
Neteller, Skrill, and PayPal are the most popular e-wallets that Paddy Power uses. They don't charge you for their services, but they do come with stipulations on the minimum and maximum amounts you can use.
You also can't change your e-wallet once you assign it to your account. This is for legal reasons and fraud protection. You can deposit between £5 and £37,500 through Neteller and Skrill and £10 to £5,500 on PayPal.
The maximum withdrawal for any wallet is £5.
Paysafecard
These cards are incredibly simple and easy to use. They offer an easy way to make deposits into your Paddy Power account. Simply find the code on your voucher and enter it into the Paddy Power deposits page.
Bank Transfers
Bank transfers are incredibly safe and fast. They might take 3-5 business days to get through, but you can deposit a minimum of £5 anytime you want.
Sportsbook Betting Products
The number of sports you can bet on at Paddy's is second to none. No matter how obscure your tastes are, you're sure to find people speculating about it on this platform. On the Paddy Power page, go to the A-Z betting tab and simply click on it. You'll be presented with a list of 35 total tabs. Many even have little sub-groups beneath them. What are the sports covered?
· Athletics
· American Football
· Aussie Rules
· Badminton
· Baseball
· Handball
· Boxing
· Cricket
· Cycling
· Darts
· Soccer
· Golf
· Tennis
· Volleyball
· Winter sports
· Greyhound racing
· MMA
· Motor sports
· Netball
· Pool
· Rugby League
· Rugby Union
· Snooker
· Horse racing
· Ice hockey
· Basketball
· Surfing
· Table tennis
Diversity Of Sports Markets
Paddy Power covers pretty much every sport you can think of. It even caters to the relatively new field of e-sports. You can find gamers competing in championships and regionals and bet on live matches as they're broadcast. Simply use the in-play options to get detailed information on everything you need to know.
Non-sports Betting Products
Paddy Power also has a history of allowing its customers to bet on the outcomes of the unusual and un-sporty. You can bet on the gender of a celebrity's baby, the next prime minster of a country and the choice of the next Pope. This keeps things interesting and ensures you always have something fresh to bet on.
Casino/Bingo Offers
The site is very well organized, which makes it easy to locate all the casino and bingo offers available. There's a separate tab that lists all the Paddy Power Casino offers and special offer codes. These kinds of bonuses can have a 35x wagering requirement, which sounds like a lot, but is actually standard industry practice. These offers can also come with unique time limits where you need to finish the bet or lose the entire lot.
Special Promotions
Paddy Power happens to be especially well-known for its crazy odds and promotions. Many of the biggest sporting events are covered. You can bet on things such as winning before the end of the game if teams are up by a certain number of points. This also ties in with the VIP loyalty club which offers extra benefits to players. Another interesting feature is the Justice Refund, where they pay out on bets that would otherwise have come true if not for unfair circumstances. The bets in this case are repaid as free bets. This goes a long way towards building goodwill with its players. You can find all the promotional offers listed here as well as additional offers on https://promos.paddypower.com
Enhanced Odds
This feature requires you to sign up. If you're given a link, make sure to use the link or the system won't be able to link your account with the offer. If your bet is declared a winner, you'll be paid out at the standard price then topped up with an extra amount to reflect the enhanced pricing with free bets.
You have to place your bet before the event starts, and you have to place your first bet on the selection presented through the Power Play Plus price on the site. You cannot cash out the qualifying bet, almost anyone can avail this offer, except customers using Moneybookers or Neteller.
Paddy likes to offer enhanced odds for both short and long term events. So keep a lookout for any big tournaments or competitions coming up because you can be certain that they'll be involved. This is common for poker tournaments and football matches. From time to time, you'll also be eligible for Power Play Multiples, so make sure to look out for those. If you can't find the market you're looking for, you can simply ask traders online. Simply using the hashtag #WhatOddsPaddy when asking a question will allow its representatives to find you and provide you with detailed information.
Mobile App Experience/Usability
Paddy Power might be a great bookie, but how good is their app's performance and interface? If it's laggy and slow, then it's terrible for live betting.
Thankfully, the app is very easy to navigate and stable. You can find the sports section in the left-hand side and your betting slip on the top right. You have ads presented on the top of the screen, but they don't obscure any vital information.
They might sometimes show off the latest promotions that are about to come up, making them much more accessible to find for the average player.
The mobile site loads quick and scrolling down doesn't make any of the buttons jump or glitch out. This is especially important for bet in-play and it's nice to see that the site offers a relatively smooth and easy experience.
The Paddy Power app is available for download on both iOS and Android. You don't have to worry about compatibility either as the app runs fine even on older hardware.
Customer Service/Reputation
Paddy Power Casino customer support is available 24/7, with a live chat option, email, free phone, and even fax options. There's also a neat little FAQ section that addresses common questions and problems. Its customer service is serviceable. If you can't solve your problem through its regular channels, you can send out a tweet to @AskPaddyPower Twitter account to get a response quickly. As far as trustworthiness, Paddy Power is licenced and regulated by the United Kingdom Gambling Commission and the Malta Gaming Authority. You can rest assured that the odds are true and fair.
Countries Accepted/Restrictions
Paddy Power is only legally allowed to operate in certain countries. This is to comply with the legislative situation of different countries while satisfying the company's own policies. The countries Paddy Power is legal in are as follows.
· Isle of Man
· Japan
· United Arab Emirates
· United Kingdom
· Malta
· New Zealand
· Norway
· Channel Islands
· Czech Republic
· Finland
· Gibraltar
· Greece
· Republic of Ireland
· Sweden
· Switzerland
Paddy Power is illegal in the following territories.
· Germany
· Spain
· Turkey
· USA
· Hungary
· Italy
· Portugal
· Australia
· Austria
· Bulgaria
· Denmark
· France
· Romania
Conclusion
Paddy Power has everything you could ever want in an online casino. It covers an exhaustive list of sports, has a long history of millions of satisfied customers and is heavily regulated by multiple authorities. There's so much to do — from bingo, video poker, and football — to spinning the slots and speculating on the outcome of world events.
The overall experience is smooth and easy. It's very flexible when it comes to withdrawing and depositing money. You can get your winnings within hours. You can call up customer support on a variety of touchpoints such as email, voice, and fax. There's tons of information in the FAQs that you can look up for free. I can't imagine another bookie coming close. They look after your money and take their job very seriously. For a company that's known for their nutty advertisements, they sure are serious where it matters the most. After looking at everything Paddy Power has to offer, we think it deserves its iconic position in Ireland and it's one of the best online casino operators in the market for a reason.
Pros
· A very simple site that's easy to navigate
· Very user-friendly
· Great graphics, easy on the eyes
· Tons of events to bet on
Cons
· The adverts can be annoying
· They're not available in too many regions
· The FAQs can be overwhelming
FAQs
1. How do I verify my Paddy Power account?
All players need to be 18 years and above. For this reason, the company collects personal identification and a large number of electronic checks are done to verify this. Since online verification is not fool-proof, you might be required to present your photo ID and any other document.
2. How do I contact customer support?
If you have any kind of betting related issue, please contact the customer service representatives at www.support.paddypower.com and they'll get back to you as soon as possible.
3. I don't want to use a credit card. Can I still participate?
Paddy Power offers several payment options such as e-wallets and prepaid cards. You don't need to use a credit card if you don't want to. The most secure option among all of these is the Paysafecard. You will need another payment option to withdraw your winnings, however.
4. Can I access the Betfair platform through the Paddy Power App?
You cannot. While Paddy Power and Betfair merged in 2016, they operate as separate entities. If you want to access the Betfair app, you will need to download their app and log-in separately.
Latest promos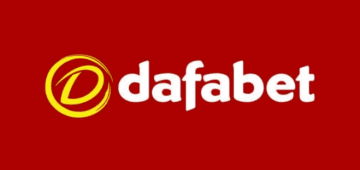 50% Bonus On Sports Up To £60
Dafabet offers over 30,000 live betting events every month. It's the place for sports betting and casino games.
This promotion is exclusive for new players. This promotion is available for player located in Austria, Croatia, Czech Republic, Denmark, Finland, Germany, Hungary, Macedonia, Netherlands, Norway, Russia, Slovakia, or Sweden. There is a minimum deposit requirement of EUR15/USD10 in order for you to be eligible for the bonus. Only Sports bets will be counted for the wagering requirement. Draw, voided, cashed out and refunded bets will not count towards any wagering requirement calculation. Wagering Requirement: 15x (Deposit + Bonus) on odds 1.50 and above to be able to withdraw.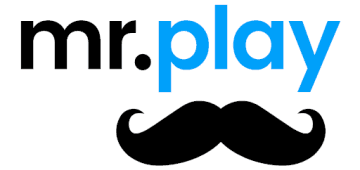 Get a £10 Bet Token When You Bet £10
Explore classic, video, arcade slots, sports betting and live casino with Mr Play.
This offer is for new customers only and is available once per household. Minimum deposit and wagering on sport to activate the Bet token is £10. The Welcome Bet token must be used at www.mrplay.com within 14 days of being credited to your account. Offer only applies to players who are residents of United Kingdom, Ireland, Norway, Finland, Germany and Canada.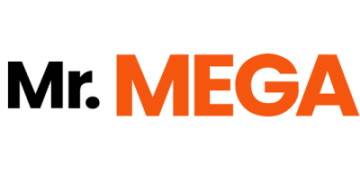 Bet £15 Get £10 Free Bet
Extensive coverage of Global leagues with over 20 Sports available for sports fans over the world 24/7.
New customers only. Wager £15 on a Sport to activate the Free Bet Token. Minimum deposit of £10. Get a free bet of £10. Customers who deposit using PayPal, Neteller, Paysafe, Skrill or Skrill 1-Tap will not be eligible. Free bet must be used within 14 days of being credited. The free bet token will be awarded once you have made your first deposit and have bet £15 on Sports with odds of Evens (2.00) or greater. The Free Bet Token can only be used on a bet with total odds of 4/5 (1.80) or higher. T&Cs apply
Latest articles
Related offers
Offer
Bonus
Rating

Ladbrokes

Bet £5 Get £20 In Free Bets!

Quite possibly the UK's Top Bookmaker, massive assortment of markets and great odds on Snooker and Cricket. Mind blowing Enhanced Odds Deals.

UK+IRE new customers only. Get £/€20 in Free Bets (4 x £5) when you sign-up and stake £/€5 on sports! Place cumulative qualifying stakes to a total of £/€5 win or £/€5 each-way at odds totalling 1/2 or greater. You'll be credited with 4 x £/€5 Free Bets to use straight away! Once your Free Bets are credited, you'll have seven days to use them.

BetUK

Bet £19, Get £66 In Free Bets

One of the fasting growing Bookies in the UK with a focus on innovation in online betting and casino.

Full T&Cs Apply. New customers only. The £19+ Qualifying Bet (min odds 1.80). Max 4 x £10, 4 x £5, 1x £6 Free Bets credited on qualifying bet settlement on selected events. 1x claim per customer. Void, cashed out, partially cashed out bets do not qualify. Each Way bets, system bets and profit boost are not permitted for qualifying bet. Free bets are non-withdrawable & not returned with winnings. Free bets expire after 7 days of qualifying bet settlement.

Betdaq

Bet £10 Get £10

Betdaq is great for point spreads, moneylines, and totals wagers. Betdaq are know for live betting on many of the big sporting events.

18+ only. Certain countries only. API/RDT customers excluded. Min £10 exchange bet at odds 2.0 or greater within 14 days of account registration. Free bet valid on exchange for 7 days. Stake not returned. Depositing directly via bank card. No cashout. New customers only. T&Cs Apply.

Netbet

Get A £10 Free Bet When You Join Netbet

Great for Accumulators, utilise their Bet Maker for previously unavailable ACCA bet selections.

Customers will qualify for the free bet once their first £10 qualifying bets on sports have been placed and then settled on the account. Cashed out qualifying bets will not qualify for the offer. Customers must place a qualifying bet within 30 days of registration and for the bet to settle.

Betfair

Bet £10 On The Sportsbook & Get £30 In Free Bets

#1 Rated Betting Exchange Bookmaker.

New Customer offer. Place a min £10 bet on the Sportsbook on odds of min 1/2 (1.5), get £30 in Free Bets. Rewards valid for 30 days. SMS verification required. Only deposits via cards will qualify. T&Cs apply.
GamCare Gambling Support
Gamcare promotes safer gambling by helping problem gamblers manage their lives. To seek help call the National Gambling Helpline: Freephone: 0808 8020 133. Available 8am to midnight – 7 days a week.
Visit Gamcare
Be Gambleaware
Whether you're looking for treatment, advice, or you just want to talk to someone about your – or someone else's – gambling, there's lots of support available. BeGambleAware.org can provide Free Gambling Support - Freephone 24-7 National Gambling Helpline : 0808 8020 133
Visit BeGambleAware