Betfair
#1 Rated Betting Exchange Bookmaker.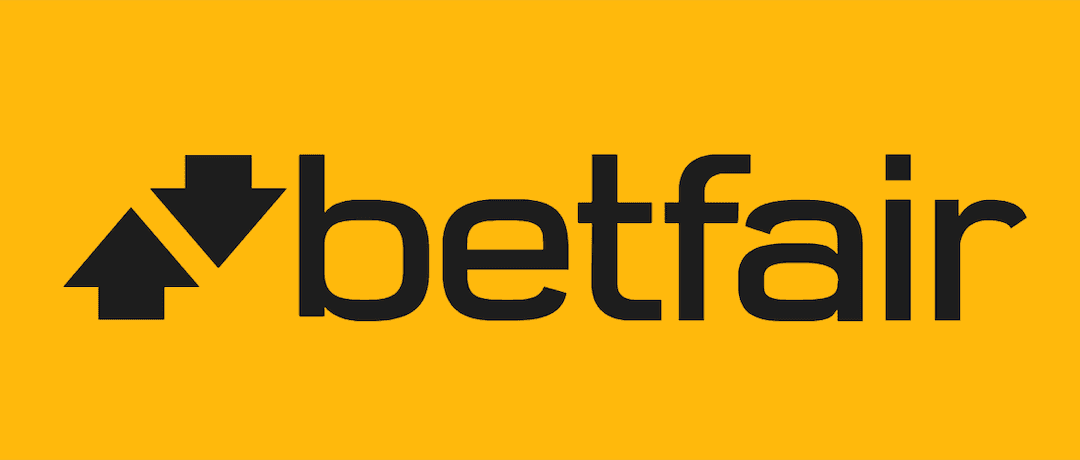 The Betting Exchange of Choice for the Discerning Gambler. A great choice for punters who like to dabble in a wide cross section of Markets. BetFair excel in their Footie Accumulator Deals and their Bet-in-Play offering is one of the best online. If you like a punt on the Horse Racing, you'll find some of the best starting prices on BetFair, as well as, Live Streaming, Cash Out and Enhanced Odds Specials.
Review of Betfair Bookmakers
Betfair is one of the leading betting exchanges in the world. Unlike traditional bookmakers, Betfair acts more like a stock market. With a normal bookmaker, you're limited to playing with the odds set by the bookie. With Betfair, you go head-to-head against other players with its unique MatchMe function that pits you against other players instead.
It is listed on the London Stock Exchange and its merger with Paddy Power makes it one of the biggest betting institutions in the world.
Reviewers Verdict
Betfair is a hugely popular exchange with a dedicated fanbase. It features over 35 sports to its portfolio, ranging from football to horse racing to cycling. The average payout stands at 93%, which makes it one of the better exchanges out there. It's especially renowned for football, with a much higher than average sports-book payout. Players can find more than 500 markets to engage in.
The horse and greyhound section at Betfair in particular feature more than 150 races every single day. They span across countries like the UK, Ireland, Australia, and the US.
Age/Trust
Andrew Black and Edward Wray founded Betfair in 2000. Its early days were a huge success. Softbank eventually purchased a quarter of the company in 2006, bringing the company's valuation up to $1.5 billion.
It's one of the biggest bet exchange operators in the world today, with more than 1.1 million active users every month. The company has a healthy turnover of £50 million a week and employs more than 1,800 people worldwide.
It's claim to fame is the fact that it offers 20% better odds than traditional bookmakers and charges a humble commission on all winning bets.
Betfair is under the oversight of the Malta Gaming Authority and the UK Gambling Commission. This makes it one of the safest betting exchanges to do business with.
About / Intro
Betfair is a prominent betting exchange that acts as middle man to millions of players in more than 5 different countries. Its 20-year-old history inspires confidence and it enjoys incredible popularity with a large amount of folk from the UK and Ireland.
This exchange makes money from the commission they charge on winning bets. The commission starts at 5% in the UK and Ireland, and rises up to 7% in other countries.
Betfair isn't the only betting exchange in the world. But it is one with the highest liquidity. This means that there's a good chance that your bets are going to be matched. All major markets for popular sports are covered. You can back or lay more than 150 football selections in Under/Over cards, Corner, and Player Specials. You can participate in horse and greyhound racing markets. The odds are competitive and the payouts are attractive.
The minimum bet you have to set is at £2.
Licensing and Safety
Betfair is one of the most respected betting operators on the scene, and has been for 20+ years. It is licenced and overseen by the Malta Gaming Authority and the UK Gambling Commission. You can be sure that your money is in safe hands with Betfair.
Sign Up Procedure
Signing up with Betfair isn't a difficult process. It takes a few minutes and gives you access to all of the major functions at the site.
First, you need to visit the website at http://www.betfair.com/
Then you need to click on the Join Now button and complete the registration form that appears. Finish your entry by clicking on the Join Now button.
Once you're in, you'll have full access to the website. If you need to provide additional verification, the support team will contact you soon enough.
You can now log in whenever you wish and make wagers and perform any other function on the site.
Deposit Options
Betfair features most of the popular options for payment and deposits. All banking methods are available, including debit/credit cards, e-wallets, and prepaid vouchers.
You simply need to log into your account, then click on the deposit button.
You will need to choose from one of the following payment methods:
· Visa
· Mastercard
· Neteller
· Skrill
· Bank transfer
· PayPal
· Paysafecard
Enter the amount you wish to deposit and fill out the form to finish.
Your deposit should be instant in most cases. Please note that you might be charged a fee for certain payment methods.
Withdrawal Speed / Options
Betfair makes it incredibly easy to get your winnings into your bank account. Withdrawing winnings does take a little longer than depositing money, but that depends on the payment method that you use. Only your main wallet qualifies for withdrawals.
It's extremely important to note that you can only withdraw funds in the same method that you deposited your funds. The main payment methods for withdrawals are as follows:
· Visa Debit Cards
· Neteller
· Skrill
· PayPal
· Web Money
· Paysafecard
· Rapid Transfer
Skrill, PayPal, Neteller, and Web Money take anywhere between 4-24 hours to transfer your winnings.
Debit cards, credit cards, UK Express bank transfers, or UK standard bank transfers take 2-5 working days to transfer your winnings.
New Customer Bonus
New customers can look forward to the Betfair Exchange Bonus. This deal differs depending on your country, but offers several exciting options. People from the UK, Ireland, Finland, and New Zealand can claim a £20 Exchange Free Bet. To qualify for this bonus, you need to deposit at least £20 within 7 days of registration.
People from the Philippines, Thailand, and Indonesia can get a Risk Free Bet worth up to £30. To qualify for this offer, you need to deposit at least £30 within 7 days of registration.
If your initial bet loses, you get your stake back in full as a Free Bet. This does not apply for Unmatched, voided, and unsettled bets.
Most players can also expect a 100% matched bonus on their first deposit with Betfair. You qualify for this by depositing at least £10. You must rollover the deposit and bonus 3x on odds of 1.60 within 90 days for this. And only deposits via debit and credit cards count towards this offer.
Existing Customer Bonus
Betfair has an attractive VIP program that's features 3 different levels of bonuses.
Each level has a different list of benefits. But whatever your VIP level is, you can look forward to VIP events that only VIP members can attend. These events include the Royal Ascot, British Grand Prix, Cirque du Soleil, International Rugby, Champions League Final, Monty Python Live, El Clasico, NFL International, ATP World Tour Tennis, and the Cheltenham Festival.
Quality of Odds
You can look forward to some pretty competitive odds with Betfair. Their odds are proven to be at least 20% better than regular bookmakers.
All wagers on the site need to be matched before they are accepted. This means the bets need to have a person willing to back the outcome, and a person with the opposite view, willing to bet against it.
Betfair has a fairly exhaustive and attractive set of odds for betting markets on its sports-book. As an example, you might find Liverpool being priced at 9/2 to win the Premier League in Betfair, while another betting exchange prices Liverpool at 4/1 instead. These are considerably better odds.
If you're not satisfied with the odds presented, you have the option of setting your own odds as well. Simply find an event of your liking and click on the listed price. You'll be prompted to enter your own odds. You have the absolute freedom to set any number you wish.
There's no guarantee that another player will accept your price. But if your bet is accepted, you will be matched with your new odds instead. You have significantly more control over your odds with the Betfair Exchange than with any other bookie.
Bet In-play Options
There are plenty of options for betting in play. The depth Betfair goes into for particular sports puts them head and shoulders above most of their competition.
They cover detailed markets such as how many corners and cards there will be in a match. As well as detailed statistics based markets that tackle how many shots a team will score during a live match.
Cash Out Feature
The Betfair Exchange has a streamlined Cash Out feature that's undergone several revamps to reach the state it's in today. You can cash out all bets placed in a single market with the gentle touch of a button.
If you bet on two different horses to win in a 10 horse race and you're down to the 11th hour, do you cash out one? Cash out both? Or neither?
The exchange offers live prices on all runners. It calculates the odds of your total winnings at any given moment to give you a comprehensive cash out total. This means you're guaranteed a return on your money barring exceptional circumstances and will probably profit whether your horse goes on to win or not.
Cash Out amounts are dynamic. They may go up or down depending on the odds. If your odds go down, your Cash Out might be unsuccessful or only partially successful. This totally depends on the liquidity of the market.
If your Cash Out is unsuccessful, Betfair will offer you a new Cash Out amount based on your selection's race position and the prices in the market for that moment of time. So rest assured, you stand to make some serious money.
You get your money straight back into your account as well. If the Cash Out value is more than your original stake, you get the profit when the market has closed up.
Sports-book Betting Products
Betfair has a robust Betting Exchange platform and fixed odds products. You can easily place early bets without commission on winning bets. It's cricket odds in particular are fantastic and higher than the sports-book average.
There are a huge range of markets and a lot of specials to get into. All of which are displayed in a neat and tidy format on the site and mobile app.
If there's a game of professional cricket being played, chances are, Betfair is covering it. You can look forward to Test matches, ODIs, the T20, and other international events like the World Cup and the World T20. Almost all of the major leagues are covered. This includes the IPL, the Big Bash, the Bangladesh Premier League, the Pakistan Super League, and the T20 Big Bash.
You can find tournaments spanning the soils of the Caribbean, New Zealand, Australian State Cricket, Pakistan, India, and English County Cricket.
Here are just some of the sports that Betfair covers:
· American Football
· Athletics
· Australian Football
· Bandy
· Basketball
· Boxing
· Cricket
· Cycling
· Darts
· Football
· Formula 1
· Gaelic Hurling
· Golf
· Greyhounds
· Handball
· Ice Hockey
· MMA
· Martial Arts
· MotoGP
· Motor Sports
· Rugby
· Sailing
· Snooker
· Surfing
· Tennis
· Volleyball
· Winter Sports
Diversity Of Sports Markets
Betfair has an incredibly diverse and wide range of markets for you to bet in. Cricket in particular is exhaustive, with almost all international tournaments being covered. Betfair has also officially partnered with the Conmebol South American Football governing authority so you can find all of South America's most prestigious club competitions covered as well.
Non-sports Betting Products
Betfair doesn't cover an exhaustive number of non-traditional markets. They do have some interesting speculative wagers on who will win prestigious events such as the Nobel Prize, the BAFTAs, the Oscars, and other political events.
Casino/Bingo Offers
Betfair has a fantastic state-of-the-art online casino that features over 180 games for its players. The casino is powered by industry giant Playtech, and it guarantees the ultimate gaming experience with its spectacular slots, classic card games, and tactical table games.
There are more than 50 jackpots on offer, along with more than 100 slots, 25 roulettes, and 14 Black Jack games for patrons to enjoy. All of the games are easy to navigate on the website, and feature varying stakes for each game.
Special Promotions
Betfair has a huge variety of promotions for its patrons.
There are lots of special promotions in the Casino area as well.
The most prominent promotion is the Betfair points system. This is a promotion where you win 1 point for every 10 pence of commission you paid on a sports-market game. The more you play, the more points you stand to win. It doesn't matter if you win or lose, the more you play, the more points you win.
Additionally, you also have the Refer A Friend feature which rewards you for bringing in more players to the Betfair platform. Then you have the Betfair Boost which boosts up the winnings on up to 6 horse racing or greyhound bets daily at Betfair.
You can also look forward to Best Odds Guaranteed where you're offered the best odds on all bets placed on horse racing within the UK and Irish horse racing betting market.
Enhanced Odds
Betfair has a decent amount of enhanced odds on offer. This is when your betting odds are bumped up in value to make things more exciting. Your enhanced odds are usually part of a new customer bonus, but they're also part of the loyalty program or as a regular bonus feature for consistent patrons on the platform.
You might find enhanced odds going by the name "price boost" or "boosted odds," but they all mean the same thing in the end. They are nothing but odds that are ultimately more valuable than they were before. To qualify for these enhanced odds, you need to first place a qualifying bet on the right market.
This has to be the first bet you place with Betfair. If your bet wins, you are rewarded your stake as cash and the winnings are paid out as Fee Bet tokens within 24 hours.
The maximum stake for these kinds of offers is usually £10.
Mobile App Experience/Usability
Betfair has an alright mobile app that allows you to access all the features of the desktop version on your mobile. You can access the withdraw and deposit options to make things convenient. You can place bets on sports-books, play casino games, and even make customer service requests.
The design for the app is nothing spectacular. It's easy enough to navigate. It's not hard to find what you're looking for. It's fast to load and intuitive to use.
But the same can't be said for the Betfair desktop website. The interface is cluttered and confusing. Learning the interface is a feat in and of itself. Thankfully, the mobile app is much easier to use and even features a dedicated Exchange app.
Customer Service/Reputation
Betfair has a quick and responsive customer support team. They can help you find a solution to the questions you have fairly quickly. The customer support section is easy to navigate. At least, when compared to Betfair's rivals and competitors. The Betfair Help Center is comprehensive and impressive.
But how fast do they respond to questions about specific bets? Email remains the best option here, as long as you can submit all the relevant screenshots, documentation, and evidence via email.
What's even better is their live chat service, which is the fastest way to address problems I could find. You'll usually get an agent within minutes of using it.
Interestingly, Betfair is also reachable through post and telephone. Postage takes an incredibly long time. Telephone support isn't too bad. You can find them on +44-203-059-8888. Email support is also okay. You can email them at info@betfair.com.
Countries Accepted/Restrictions
For specific legal reasons, Betfair does not conduct business with residents of the following countries:
· Afghanistan
· Algeria
· Angola
· Czech Republic
· Austria
· Belgium
· Brunei
· Canada
· China
· Cyprus
· France
· Germany
· Greenland
· Guyana
· Hong Kong
· Iran
· Iraq
· Israel
· Italy
· Greece
· Kuwait
· Laos
· Libya
· Myanmar
· Namibia
· North Korea
· Papua New Guinea
· Portugal
· Poland
· Singapore
· Slovenia
· Spain
· South Africa
· Sudan
· Syria
· Turkey
· Uganda
· USA
· Yemen
· Zimbabwe
These restrictions include all US territories except the Betfair branded operations taking place in New Jersey.
Conclusion
Betfair is an incredibly popular betting operator with over 4 million customers to its name. Its merger with Paddy Power has only made it bigger and more comprehensive in the markets that they cover. Betfair Exchange is quite possibly one of the biggest online betting exchanges in the world. Their range of sports and markets just can't be beat.
But there are a few minor problems. The welcoming program could be much more rewarding considering Betfair's reputation and stature. The deposit and withdrawal methods also come with additional charges, which is mildly inconvenient.
The commission rates aren't the best. The rates seem to punish high-performing players at first glance. I do really like the idea of earning discounts for future commissions with the Betfair points program.
All in all, if you're new to online betting, you could do much worse than Betfair. The live betting and live-streaming options are impressive. The promotions are generous enough that you can easily see why they're a heavyweight contender in the world of bookmaking.
Pros
· 20+ Years Experience
· 500+ football markets pre-match
· Full, Partial & Auto Cash Out
· Tons of events to bet on
Cons
· High Exchange Commission
· No Cryptocurrencies
· No Edit Bet
FAQs
1. What is Betfair's maximum payout?
The maximum amount you're allowed to win with a single bet is £1,000,000 for the horse racing and football events. The maximum amount for minor sports and leagues is between £2,50,000 and £1,00,000 depending on the event.
2. What are the Betfair Sports-book bonus terms and conditions?
If you're eligible for the 100% deposit bonus, you have to roll over the deposit 3x on odds of 1.60 before going forward with a withdrawal. If you want to receive the five free bets, you have to place five separate single bets on odds of 1.50 at the minimum. Once they're settled, you can win a Betfair Free Bet up to £20.
3. What are Betfair Points?
Betfair points is a program you can participate in to reduce your fees. By betting on the Betfair Exchange, you win points regardless of whether you win or lose. The more you bet, the more points you win. The more points you have, the less commission you have to pay. You earn 1 point for every 10 pence. This promotion is not available on casino, live casino, bingo, poker, or exchange games. You can also freeze your Betfair points at any time so you don't end up losing any because of the weekly 15% reduction.
Latest promos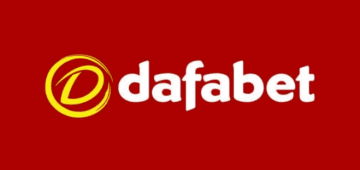 50% Bonus On Sports Up To £60
Dafabet offers over 30,000 live betting events every month. It's the place for sports betting and casino games.
This promotion is exclusive for new players. This promotion is available for player located in Austria, Croatia, Czech Republic, Denmark, Finland, Germany, Hungary, Macedonia, Netherlands, Norway, Russia, Slovakia, or Sweden. There is a minimum deposit requirement of EUR15/USD10 in order for you to be eligible for the bonus. Only Sports bets will be counted for the wagering requirement. Draw, voided, cashed out and refunded bets will not count towards any wagering requirement calculation. Wagering Requirement: 15x (Deposit + Bonus) on odds 1.50 and above to be able to withdraw.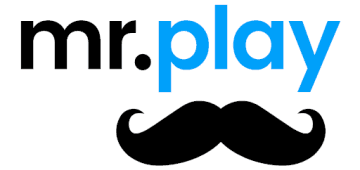 Get a £10 Bet Token When You Bet £10
Explore classic, video, arcade slots, sports betting and live casino with Mr Play.
This offer is for new customers only and is available once per household. Minimum deposit and wagering on sport to activate the Bet token is £10. The Welcome Bet token must be used at www.mrplay.com within 14 days of being credited to your account. Offer only applies to players who are residents of United Kingdom, Ireland, Norway, Finland, Germany and Canada.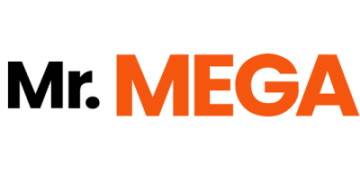 Bet £15 Get £10 Free Bet
Extensive coverage of Global leagues with over 20 Sports available for sports fans over the world 24/7.
New customers only. Wager £15 on a Sport to activate the Free Bet Token. Minimum deposit of £10. Get a free bet of £10. Customers who deposit using PayPal, Neteller, Paysafe, Skrill or Skrill 1-Tap will not be eligible. Free bet must be used within 14 days of being credited. The free bet token will be awarded once you have made your first deposit and have bet £15 on Sports with odds of Evens (2.00) or greater. The Free Bet Token can only be used on a bet with total odds of 4/5 (1.80) or higher. T&Cs apply
Latest articles
Related offers
Offer
Bonus
Rating

Ladbrokes

Bet £5 Get £20 In Free Bets!

Quite possibly the UK's Top Bookmaker, massive assortment of markets and great odds on Snooker and Cricket. Mind blowing Enhanced Odds Deals.

UK+IRE new customers only. Get £/€20 in Free Bets (4 x £5) when you sign-up and stake £/€5 on sports! Place cumulative qualifying stakes to a total of £/€5 win or £/€5 each-way at odds totalling 1/2 or greater. You'll be credited with 4 x £/€5 Free Bets to use straight away! Once your Free Bets are credited, you'll have seven days to use them.

Bet365

Bet £10 & Get £50 In Free Bets

Rated #1 Online Football Bookmaker.

Min deposit requirement. Free Bets are paid as Bet Credits and are available for use upon settlement of qualifying bets. Min odds, bet and payment method exclusions apply. Returns exclude Bet Credits stake. Time limits and T&Cs apply.

Coral

Get A £20 Free Bet When You Bet £5

Bet on any Sport, with one of the UK's most trusted Bookies.

UK+ROI only. Min deposit £5 and minimum first bet £5 at odds 1/2 or more to qualify for 1x £20 free bet. Certain deposit methods and bet types excluded. Free bet valid for 7 days. Free bet stake not returned. Restrictions and T&Cs apply.

Dafabet

50% Bonus On Sports Up To £60

Dafabet offers over 30,000 live betting events every month. It's the place for sports betting and casino games.

This promotion is exclusive for new players. This promotion is available for player located in Austria, Croatia, Czech Republic, Denmark, Finland, Germany, Hungary, Macedonia, Netherlands, Norway, Russia, Slovakia, or Sweden. There is a minimum deposit requirement of EUR15/USD10 in order for you to be eligible for the bonus. Only Sports bets will be counted for the wagering requirement. Draw, voided, cashed out and refunded bets will not count towards any wagering requirement calculation. Wagering Requirement: 15x (Deposit + Bonus) on odds 1.50 and above to be able to withdraw.

Betdaq

Bet £10 Get £10

Betdaq is great for point spreads, moneylines, and totals wagers. Betdaq are know for live betting on many of the big sporting events.

18+ only. Certain countries only. API/RDT customers excluded. Min £10 exchange bet at odds 2.0 or greater within 14 days of account registration. Free bet valid on exchange for 7 days. Stake not returned. Depositing directly via bank card. No cashout. New customers only. T&Cs Apply.
GamCare Gambling Support
Gamcare promotes safer gambling by helping problem gamblers manage their lives. To seek help call the National Gambling Helpline: Freephone: 0808 8020 133. Available 8am to midnight – 7 days a week.
Visit Gamcare
Be Gambleaware
Whether you're looking for treatment, advice, or you just want to talk to someone about your – or someone else's – gambling, there's lots of support available. BeGambleAware.org can provide Free Gambling Support - Freephone 24-7 National Gambling Helpline : 0808 8020 133
Visit BeGambleAware