Coral
Bet on any Sport, with one of the UK's most trusted Bookies.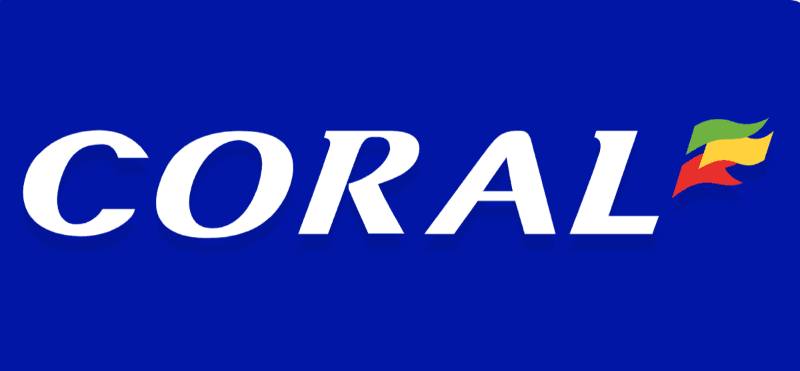 One of the UK's most recognisable Bookmakers, Coral have a long and distinguished record of providing high quality fixed odds Sport betting. Coral work hard on the quality of their service. Existing customers can earn great rewards with their priority points program. Lightening fast withdrawals and a massive selection of markets to bet on.
Coral Bookmaker Review
Coral is one of the most iconic bookies in the UK and Ireland. It's also one of the earliest betting offices, setting up shop as early as 1961. Today, it's part of the prestigious Entain Group that holds several licences to its name.
Their payout is nothing special, but you'll always find the horse, greyhound, and football sections packed. There are loads of events and markets available every single month. Coral has had a long-lasting presence in the betting market, transitioning smoothly from the high street to the world of online betting better than most of its counterparts.
Reviewers Verdict
Coral is incredibly popular, and its incredibly diverse offerings make it one of the leading players in the British market. The prices are competitive and more than a match for their competition. Sadly, there are a few cons to consider as well.
The website, while being nice to look at, isn't the easiest to navigate. This bookie still heavily depends on the high street for most of its revenue, and it shows. Despite their size and success, they haven't taken many steps to expand into the international market, which is puzzling. However, it's still one of your best choices for horse and football betting in the UK and Ireland.
Age/Trust
Coral has over 1,000 stores. They have a huge online presence and cater to every kind of betting audience imaginable. They joined Eurobet.com in 1999 to become Coral Eurobet. They were then acquired by the Gala Group in 2005.
Their management has seen an incredible number of changes since their early days, and that hasn't proven to be a problem at all. They've changed their brand multiple times and continue to appeal to a wide range of customers across a wide range of sports markets.
About / Intro
Coral was started in 1926 by Joe Coral. They went online in 1999 and merged with Ladbrokes, which was under the Entain Group. Now they hold the UKGC and Gibraltar licences as a result.
They power their betting platform with Playtech. They've been an official sponsor for several horse races, such as the Coral Hurdle and the Coral Cup. They're one of the oldest online bookmakers in the world, with more than 5 million players worldwide. They're predominantly a UK based bookie, but have spread to some parts of Europe and India as well.
Licensing and Safety
So just how safe is Coral? Well, they do have a UKGC licence and a licence from the Gibraltar Gambling Commissioner. This means Coral operates under the laws of these countries and has to abide by their strict regulations. This reflects in their registration process, as they need to ensure that no one below 18 years of age is able to use their platform.
They also take measures to provide assistance to those suffering from gambling problems. As far as their online operations go, they have a valid SSL certificate and a GamCare certification. This means that the Player Protection Codes of Practice are in effect. All of their customer data is encrypted to ensure that sensitive player information isn't leaked or intercepted by hackers. Regular security checks are performed on the site to ensure there are no security holes.
Sign Up Procedure
Signing up for Coral is a relatively hassle-free experience. All new players have to click on the "Join now" tab that's on the top left of their home page. This takes you to a page where you can fill in all your personal information. Once you're registered, you can make your first deposit. You can start betting within 14 days of opening your account.
You can also use a Coral Connect Card to integrate your online and offline accounts so that all deposits can be made in a single place.
Deposit Options
Once you sign up, you need to choose a deposit option so you can start betting. This means using a card or an e-wallet. These are the payment options currently supported:
· Visa
· Mastercard
· Paysafecard
· PayPal
· Instant Banking
· Connect
· Luxonpay
· MuchBetter
The minimum deposit is £5. It's also heavily recommended that you use the same method to withdraw and deposit to keep things simple. There are also no processing charges so you can feel free to withdraw amounts as little as £0.01 since you won't get hit by additional charges. Coral has partnered with the most common electronic payment portals so you can't find a more secure site on the internet.
You can also make deposits on any device, such as your desktop PC or mobile.
Withdrawal Speed / Options
Using any of the e-wallet options such as PayPal, Skrill, or Neteller takes about 24 hours for the amount to reflect in your account. You can use any of the payment options mentioned above. The e-wallet withdrawal limits are generous and also make use of pre-paid cards so you can pre-fill the cards with a certain amount so you can limit your costs.
Paysafecards are special. You can use them to make deposits, but you can't use them for withdrawals. You can also use your Coral Connect Card for additional benefits.
New Customer Bonus
Coral has a wide range of benefits for first time customers. You can receive a bonus of up to £50 if you place your first bet within 14 days of opening an account. You also get free bets which are limited to the first 4 days of receipt and can't be converted into cash. The first bet you make also has to be a minimum of £5 with odds of 1.5.
You can win free bets of up to £50. You can use these free bets on single, double, triple, 4-fold, and even higher bets. Jackpots, totes, pools, and other multiple bets aren't eligible. Overall, Coral has one of the best new customer bonuses you can find anywhere. However, this offer is limited to people in Ireland and the UK.
Existing Customer Bonus
Being a long-time customer with Coral can be a rewarding experience thanks to their VIP Coral membership. This is a great rewards program with a lot to offer. They have exclusive bonuses and a priority customer service so you can have your questions answered quickly and comprehensively.
The more you deposit under this program, the more points you rack up. Rack up a lot of points for fantastic prize draws that include improved prices, additional promotions, and a personal account manager.
Using the Coral Connect Card makes you eligible for additional chances to win online. You can win £20 online and £10 when you place a £5 bet online.
You can also get three in play bets on tennis for a chance to win a £5 free bet.
There's bonuses for horse racing as well. Betting £10 or more on makes you eligible for winning £1 for every length with a maximum payout of £10.
Quality of Odds
So Coral is pretty competitive with the prices they offer. Especially when it comes to football and horse racing. They give out early prices and regular enhanced deals on big races. You can find them catering to all the big leagues like the Premier League, La Liga, and other championships. Players will be happy with the quality they have on offer. It's important to keep the notifications on in your Coral account so that you get timely reminders on special offers. You get everything from price boosts to free bet insurance.
Bet In-play Options
Coral definitely seems to have invested a lot of resources into making their in-play options as appealing as possible. They have a huge range of sports to dip into, with over 2,000 events to ensure that no sports lover is left behind. There are also lots of live streams for more than 15,000 events that feature payouts of more than 90%. The odds for football isn't anything special. There are lots of Fast Market options like Last Team To Score and Who Will Win In The Next 15, 30, or 45 minutes. No other operator comes close to competing with Coral's in-play options.
I really need to mention that the animations on their in-play features are stunning. They're just a joy to look at and make you want to stay on the site for longer.
Cash Out Feature
The cash out feature gives you control. You can collect your winnings before an event has finished. Should you take your chances? Or just grab the money and leave? With the cash out feature, you get to decide.
Coral has many different cash out options for you to take advantage of. If you place an accumulator bet and things aren't looking great, you can cash out. They also offer partial cash outs. These allow you to take part of your bet and let it ride out or die out. You can use the slider on the website to change how much you want to keep in. The slider goes from a measly 9% all the way to a whopping 90%. The cash out is a really big part of the online betting scene. Coral has made this feature available on a huge variety of sports like cricket, tennis, darts, horse racing, football, and snooker.
Sportsbook Betting Products
Coral is well-known for its football payouts, which is considerably higher than book average. You have more than 200 markets pre-match to choose from, and can bet on player specials and combos as well. You can bet on tennis, including Over/Under and alternative handicaps. Almost all major competitions and tournaments are covered. And usually way ahead of schedule as well so you have plenty of time to get in on the action. The horse and greyhound sections at Coral cover more than 200 races every single day, spanning the UK, Ireland, Australia, and the US. The selection is impressive, covering leagues from the lower tier footballing nations as well, such as Azerbaijan, Vietnam, and Guatemala. You can also have fun with the Build Your Racecard feature that lets you add up to ten races from the UK, Irish, and international horse meetings right on the same betting slip.
Here are just some of the sports that Coral covers:
· American Football
· Australian Football
· Badminton
· Basketball
· Beach Volleyball
· Boxing
· Chess
· Cricket
· Cycling
· Darts
· Football
· Formula 1
· Gaelic Hurling
· Golf, Greyhounds
· Handball
· Horse Racing
· Ice Hockey
· MMA
· MotoGP
· Motor Sports
· Motorbikes
· Netball
· Olympic Games
· Politics
· Rugby
· Rugby Union
· Sailing
· Snooker
· Special Bets
· Speedway
· Table Tennis
· Tennis
· Trotting
· Volleyball
· WWE
· Winter Sports
Diversity Of Sports Markets
Coral has a deep and detailed list of sports betting markets for you to participate in. Most of the major leagues and competitions are covered. Football and horse racing events in particular are exhaustively covered. But you can also find sports such as snooker, MMA, darts, and smaller water sports on the site. There are more than 25 sports betting markets, and each of them have tempting special deals and fantastic odds, giving you many opportunities to increase your profits.
Non-sports Betting Products
Coral has plenty of focus on the non-traditional markets as well. They cover the outcomes of political elections, reality TV shows, the Oscars, Grammys, and other award events for local and international film-makers and performers.
Casino / Bingo Offers
Coral is home to an impressive selection of casino games. People interested in the casino options will have to make a deposit of 10 GBP and play specific casino games. They give you access to 50 GBP extra funds which can be used on a wide variety of casino titles. This specific promotion has a 40x rollover requirement you must fulfil before you can make a withdrawal. Thankfully, you have 30 days to satisfy this condition, which should be plenty of time for most players.
You can stop by the bingo and lotto options as well. There's live casino, slots, and a thriving poker scene. They have an entire Vegas category of games that come with their own separate mobile app for you to download.
Special Promotions
Coral has plenty of regular promotions to keep its players happy. You have the Acca Bonus which gives you 10% extra winnings on accumulators that have four or more selections. The minimum odds for this are 6-4, and the minimum stake is just £2.
You receive your winnings in free bets up to a maximum of £100. But you're limited to a single Acca Bonus per day which encourages you to log in every day.
Then you have the Build Your Bet feature, which lets you make your own combination bets. Here's how it works. You pick your game, your market, and you get a price instantly. This feature is available on more than 100 football leagues and competitions. You can cash out your selections through the Match Markets tab.
Finally, you have the Rewards For Racing program. Every £1 that you spend here translates into 1 point for you to spend on the program. You can claim a maximum of 2,000 points every 4 weeks. You can exchange the points you get here for raceday experiences.
Enhanced Odds
Coral has some interesting enhanced odds on offer. The welcome bonus starts off with £50 worth of free bets. This happens when a minimum bet of £5 is placed within 4 days of opening your account.
You can place three in play bets on tennis to win an additional £5 free bet. Having a Coral Connect Card gives you even more benefits. You have a chance to win a £20 online and £10 in-shop every time you place a £5 bet online.
With horse races, every time you bet £10 or more, you can win £1 for every length with a maximum payout of £10. You get a nice 10% boost on your winnings when you bet on a 4-fold football accumulator and end up winning. Enhanced bets are available every single day on select races.
Mobile App Experience/Usability
Coral has a decent mobile app experience, but there's plenty of room for improvement. Your tabs are placed at the top of the page, which makes it easy to find whatever you're looking for.
The My Coral Feature also lets you customize your page to your liking. You can place the tabs you regularly use right at the top of the race for easy accessibility. There's a live streaming option that's smooth and easy to use. The site isn't as easy to navigate as some of its rivals, and there is a learning curve when it comes to getting used to the layout.
But it's not a deal breaker by any means, and the site itself comes in a nice dark blue hue, along with a white and grey theme.
It's nice to look at, and everything seems to be organized fairly nicely. It's tidy in a way that adds to its visual appeal. The site loads fast and has nice animations.
It's pleasant to transition from one page to another.
The chat isn't very easy to find, however. But everything else is fine and user-friendly. You can download the app on both Android and iOS devices.
Customer Service/Reputation
Coral has a 24/7 customer service. Any problems you have about the betting process are usually quick to be addressed. You can find the contact us section displayed prominently on the Coral website. Clicking on it takes you to a form with a drop-down menu where you can choose from a list of grievances.
But the best way to have your problems addressed is through the live chat option. There's a customer support freephone number to call if you prefer voice support. You can contact Coral at help@Coral.co.uk. Or you can call them on +44(0) 208 507 5544.
Countries Accepted/Restrictions
Coral is limited to a specific number of countries and territories because of regulations and legal requirements. Here's a list of countries that Coral is allowed to operate in.
· United Kingdom
· Republic of Ireland
· Argentina
· Barbados
· Belarus
· Croatia
· Georgia
· Gibraltar
· Guernsey
· Iceland
· Isle of Man
· Jersey
· Lebanon
· Liechtenstein
· Luxembourg
· Macedonia
· Malta
· Netherlands
· New Zealand
· Saint Kitts
· San Marino
· Slovenia
Conclusion
Looking at everything Coral has to offer, it's not hard to see why it's one of the best bookies out there. It has a large pool of exciting games such as football, tennis, horse racing, and basketball.
There's plenty of non-sports options for when you want something different. Coral's odds are very competitive. They guarantee large payouts. The live betting section has some great graphics and animations.
The app and site are responsive, smooth, and quick to load. While payouts are dependent on the events, they are in general, better than anything Coral's counterparts have to offer. The interface is nice and pleasing to use. The site seems to be optimized because its speed is genuinely impressive.
The lucrative loyalty program is nice, and the 24/7 customer service and modern security features should solve most problems that players have. They could add some more payment features, and that's about the only nitpick I have. Coral is secure and entertaining. Players will no doubt have a fantastic experience using this site. It's a highly regarded and well trusted British bookmaker with nearly a century of experience in the bookmaking business.
Pros
· 200+ horse and greyhound races daily
· 90+ years of experience
· 200+ football markets pre-match
Cons
· No Auto Cash Out
· No cryptocurrencies
· Below par overall payout
FAQs
1. What is the maximum payout?
The Coral bookmaker pays out a profit of up to £1,000,000 on football events and horse racing events. Greyhound races hit the ceiling at £500,000. Other lesser sports and leagues pay out up to £250,000.
2. What is Coral Connect?
Coral Connect is a program that comes with a pre-paid card. It basically brings all of the Coral betting platforms together to make things more convenient for you. You can use this online, or on any of Coral's 1,800+ high street shops.
With this card, you have immediate access to exclusive offers and improved payment options that make it very convenient to handle your money. All without even needing to register a bank card. You can use the same balance across all devices and all platforms. The maximum amount you can deposit with this card is £5,500 per day.
3. What are the available Coral withdrawal and deposit methods?
Deposits made in Coral are free of charge and almost instant. Withdrawals take more time in general, usually 3-5 business days to actually reflect in your account. And this depends on the payment method you use. The most popular supported payment methods are Skrill, Neteller, VISA, PayPal, and Mastercard.
Latest promos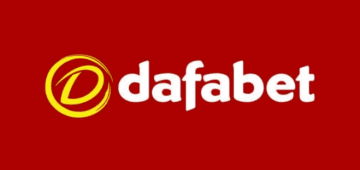 50% Bonus On Sports Up To £60
Dafabet offers over 30,000 live betting events every month. It's the place for sports betting and casino games.
This promotion is exclusive for new players. This promotion is available for player located in Austria, Croatia, Czech Republic, Denmark, Finland, Germany, Hungary, Macedonia, Netherlands, Norway, Russia, Slovakia, or Sweden. There is a minimum deposit requirement of EUR15/USD10 in order for you to be eligible for the bonus. Only Sports bets will be counted for the wagering requirement. Draw, voided, cashed out and refunded bets will not count towards any wagering requirement calculation. Wagering Requirement: 15x (Deposit + Bonus) on odds 1.50 and above to be able to withdraw.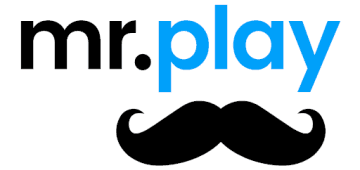 Get a £10 Bet Token When You Bet £10
Explore classic, video, arcade slots, sports betting and live casino with Mr Play.
This offer is for new customers only and is available once per household. Minimum deposit and wagering on sport to activate the Bet token is £10. The Welcome Bet token must be used at www.mrplay.com within 14 days of being credited to your account. Offer only applies to players who are residents of United Kingdom, Ireland, Norway, Finland, Germany and Canada.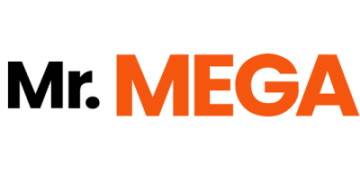 Bet £15 Get £10 Free Bet
Extensive coverage of Global leagues with over 20 Sports available for sports fans over the world 24/7.
New customers only. Wager £15 on a Sport to activate the Free Bet Token. Minimum deposit of £10. Get a free bet of £10. Customers who deposit using PayPal, Neteller, Paysafe, Skrill or Skrill 1-Tap will not be eligible. Free bet must be used within 14 days of being credited. The free bet token will be awarded once you have made your first deposit and have bet £15 on Sports with odds of Evens (2.00) or greater. The Free Bet Token can only be used on a bet with total odds of 4/5 (1.80) or higher. T&Cs apply
Latest articles
Related offers
Offer
Bonus
Rating

Bwin

£20 FreeBet Backup Bet Offer

European Betting Goliath - 30,000 bets daily in an astounding 90+ sports.

New UK customers only. To claim, the first bet must be on sporting events other than horse racing, with a minimum of three selections. Each selection must be priced at odds of 2/1 (3.0) or above and the stakes range from a minimum of £10 up to a maximum of £20. Deposits made via Skrill, Entropay, PAYPAL and Neteller do not qualify for this offer. Must be used within 7 days of it being issued.

PaddyPower

Bet £20 And Get It Back As Cash If It Loses

Rated #1 for Existing Customer Bonuses.

New customers only. Place your FIRST bet on any market at odds of min 2.0 (EVS) and if it loses they will refund your stake in CASH. Max refund for this offer is £20. Only deposits made using cards will qualify for this promotion. T&Cs apply.

Coral

Get A £20 Free Bet When You Bet £5

Bet on any Sport, with one of the UK's most trusted Bookies.

UK+ROI only. Min deposit £5 and minimum first bet £5 at odds 1/2 or more to qualify for 1x £20 free bet. Certain deposit methods and bet types excluded. Free bet valid for 7 days. Free bet stake not returned. Restrictions and T&Cs apply.

Sportnation

100% Bonus Up To £50 Sportnation!

Join Sportnation Today!

New customers only. Valid 1x per customer. Deposit code: SN50NEW. First deposit between £10 & £50 to receive a 100% bonus up to £50 max. Turn over 7x your deposit & bonus amount at odds 1.6 or higher within 30 days for bonus funds to be withdrawn.

Betdaq

Bet £10 Get £10

Betdaq is great for point spreads, moneylines, and totals wagers. Betdaq are know for live betting on many of the big sporting events.

18+ only. Certain countries only. API/RDT customers excluded. Min £10 exchange bet at odds 2.0 or greater within 14 days of account registration. Free bet valid on exchange for 7 days. Stake not returned. Depositing directly via bank card. No cashout. New customers only. T&Cs Apply.
GamCare Gambling Support
Gamcare promotes safer gambling by helping problem gamblers manage their lives. To seek help call the National Gambling Helpline: Freephone: 0808 8020 133. Available 8am to midnight – 7 days a week.
Visit Gamcare
Be Gambleaware
Whether you're looking for treatment, advice, or you just want to talk to someone about your – or someone else's – gambling, there's lots of support available. BeGambleAware.org can provide Free Gambling Support - Freephone 24-7 National Gambling Helpline : 0808 8020 133
Visit BeGambleAware